As the McCain Institute's premier annual event, the Sedona Forum provides an unmatched opportunity for U.S. and world leaders to have informal, face-to-face discussions about solutions to the problems facing the world. It is held to bring about positive change globally.
There was no other U.S. statesman who advocated for Ukraine more than Senator John McCain. In 2014, as Russia began its takeover of Crimea Senator McCain said, "We are all Ukrainians," as he urged America and the world to oppose Vladimir Putin's theft of land from a sovereign Ukraine. Senator McCain believed a free and democratic Ukraine would be a bulwark against Putin's authoritarian regime in Russia and something that emerging states around the world could aspire to. As a senator, he rallied with protesting Ukrainians in Kyiv and constantly pressed his colleagues in Washington to support the Ukrainian people economically and militarily to help defend against Russian aggression. With Ukraine currently under attack – again by Vladimir Putin and Russia – we are driven by Senator McCain's want of freedom and democracy for Ukraine to support them in defense of their homeland. The Ukrainians are standing up for a cause greater than themselves – the cause of freedom, epitomizing what it means to defend democracy.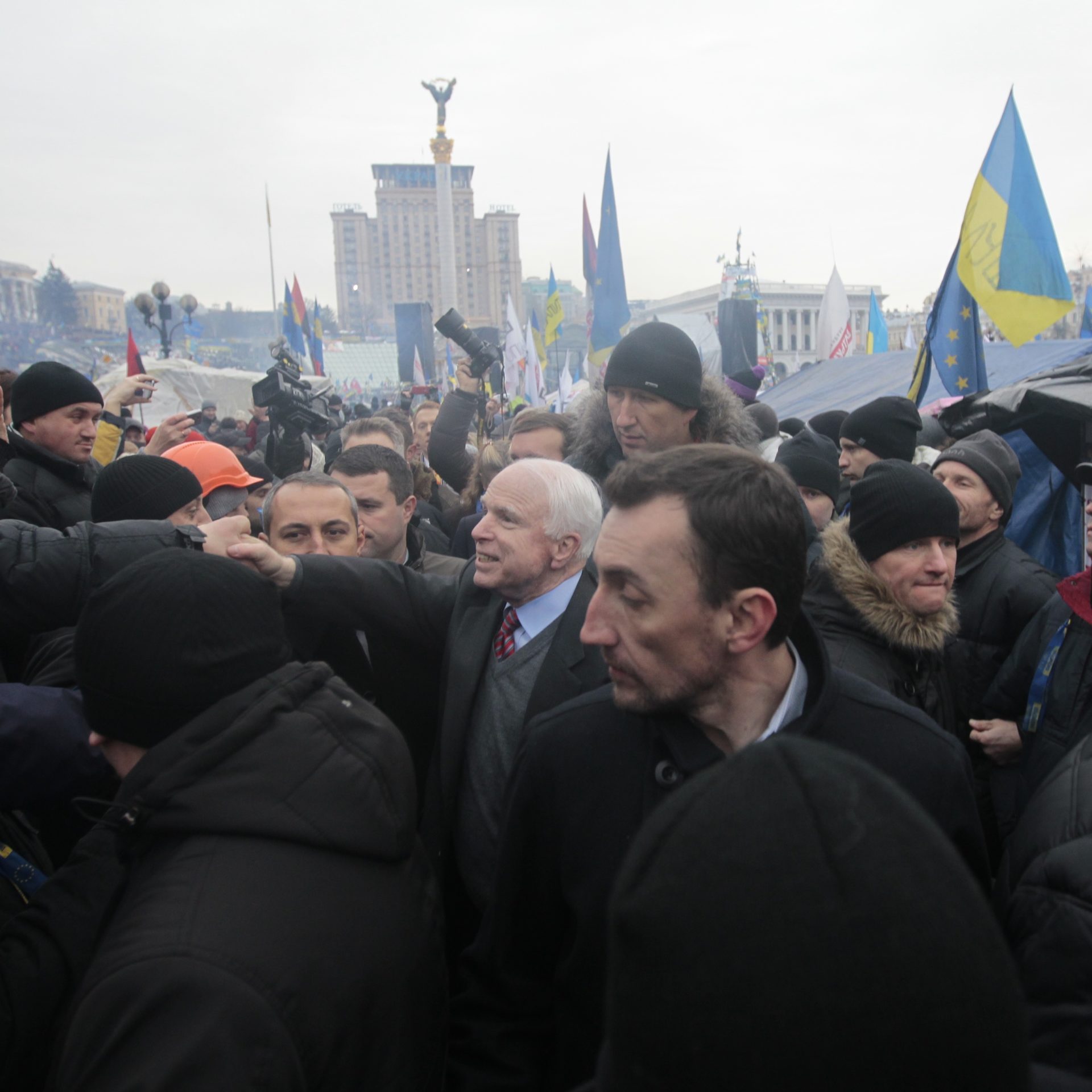 Our programs deliver support where it is needed the most, be it in legislation or in vulnerable communities. Together, we work toward a shared mission by advancing character-driven leadership at all levels of civic engagement.
Giving to the General Fund will help us shape a secure future and continue to rise as a world-renowned national and international institution.
Engage with our initiatives more directly by giving to a specific program or joining our Membership Program.